I know I have blogged about eggs before, but they just continue to fascinate me.
The other day I got these two noteworthy eggs out of the coop.
One TINY egg and one egg that looks like the hen was decorating it for Easter.
First here is a picture of the itty bitty sweetie-pie egg along side a normal sized egg.
Isn't that cute?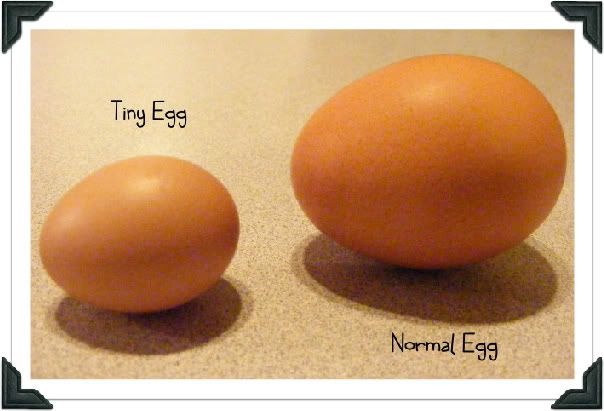 And here are a few pictures I was just having fun with.